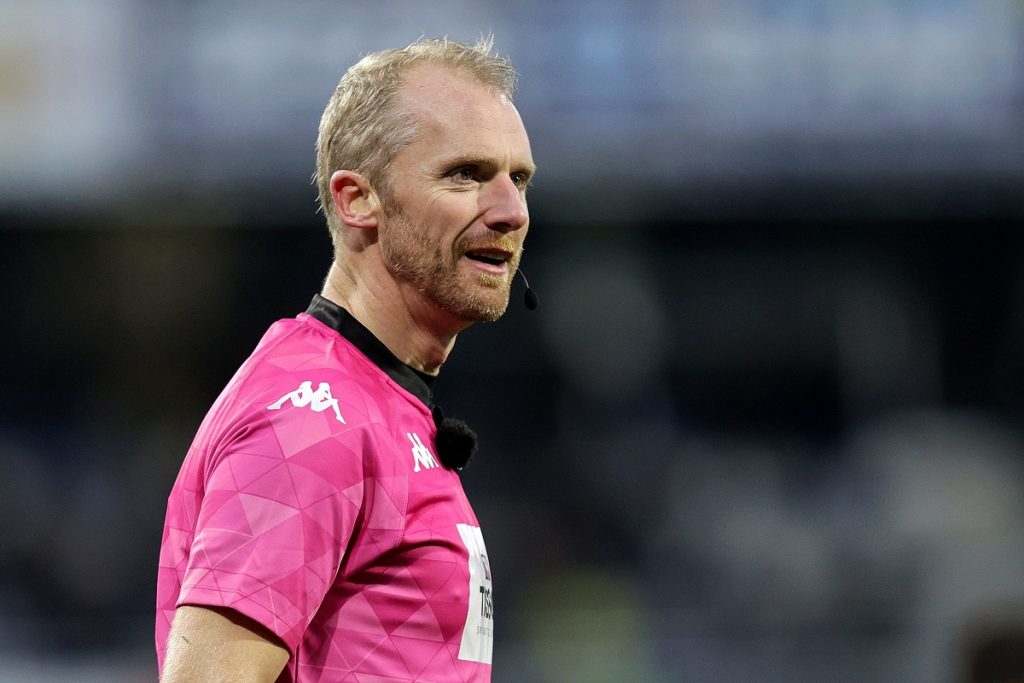 England's Wayne Barnes will take charge of the Rugby World Cup 2023 final between New Zealand and South Africa at Stade de France on Saturday, 28 October.

Barnes, the world's most-capped referee with 110 tests having made his debut with Fiji v Samoa in Suva in June 2006, will become the second Englishman to officiate a Rugby World Cup final after Ed Morrison, who was in charge when New Zealand and South Africa last met in the title decider in 1995.
The 44-year-old adds his name to an honour roll of Rugby World Cup final referees that also features Kerry Fitzgerald (Australia, 1987), Derek Bevan (Wales, 1991), Andre Watson (South Africa, 1999 and 2003), Alain Rolland (Ireland, 2007), Craig Joubert (South Africa, 2011), Nigel Owens (Wales, 2015) and Jérôme Garcès (France, 2019).
It will be a record 27th Rugby World Cup match as referee for Barnes in what is his fifth tournament. The final will be his sixth match in the middle during France 2023, equalling the record he set at RWC 2019 when he took charge of New Zealand's defeat of Wales in the bronze final in Tokyo.
Barnes will have compatriots Karl Dickson and Matthew Carley as his assistant referees with Tom Foley named as the Television Match Official.
World Rugby has also announced the Match Official appointments for the bronze final between Argentina and England at Stade de France on Friday, 27 October.
Nic Berry (Australia) will take charge of the bronze final, supported by Nika Amashukeli (Georgia) and Andrew Brace (Ireland) as assistant referees and Ben Whitehouse (Wales) as TMO.
World Rugby Chairman Sir Bill Beaumont said: "On behalf of World Rugby, I would like to congratulate Wayne Barnes on his deserved appointment as the Rugby World Cup 2023 final referee. Such an appointment is a reflection of Wayne's calibre, not just at this tournament but over a distinguished career.
"It is a result of his devotion to the game, the support of his family and the spirit of collaboration and excellence that exists across our entire match official team. We wish him and Nic Berry well this weekend."
World Rugby High Performance 15s Match Official Manager Joël Jutge added: "Wayne's ability to read and understand the game is second to none. He also embodies the passion, professionalism and dedication that is at the heart of a superb team of match officials at this Rugby World Cup.
"While an individual ultimately has the accolade of refereeing the final, it is the team of 26 officials who have all played their part in this moment. I would also like to congratulate Karl, Matthew and Tom on their appointments to the final as well as Nic, Nika, Andrew and Ben on their bronze final appointments."